Description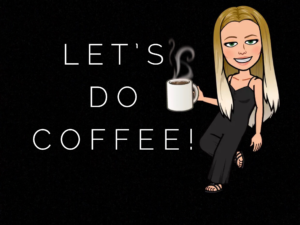 I'm often asked by medical professionals, awesome people I meet at networking events or even random strangers who have become FB friends to get together and chat over coffee. I've been asked in FB groups "hey can you provide links to studies or give me information' on statements or claims made in these groups, and while I love having this info to give my time and energy aren't free.
So let's set aside a bit of time (1.5 – 2 hours) to chat. Bring a pen and paper so you can take notes! This is available to those in the Ottawa and surrounding area, outside of that will require a travel fee added on (gas isn't free and neither is my time folks!)
We can always do this virtually if that is more your style, you get to set the tone!
If you want some serious help with strategies, creative ideas, systems to implement, sales and how to boost your practice, building a team, anything related to anything really – heck if you just want to hang out that's cool too. It's a way more relaxed approach that allows you to see if you need to hire me for actual consulting or if you might be ok to tackle this on your own. After multiple positions as director for world-wide medical facilities to starting my own practice from scratch and still being here, thriving after 20 years in the biz I can say sometimes spending a few bucks is worth it. Especially in the beginning! Finding your groove can be tough and some of these consulting fees make it feel like you're signing away your first born.
I figure since it is so popular I should add it as one of my additional services, so here it is!